Everyday Fears of Violence and Violations Discussion Groups and Making Workshops

Transcripts and outcomes from discussion groups and workshops, facilitated by Lily at the Royal College of Art (November 2017). Participants shared and discussed their experiences surrounding everyday violations, sexism and violence against women. Each member represented themselves with a hand-painted doll, using pins to map non-consensual violations.

Research and outcomes were exhibited at the RCA WiP Show, 2018.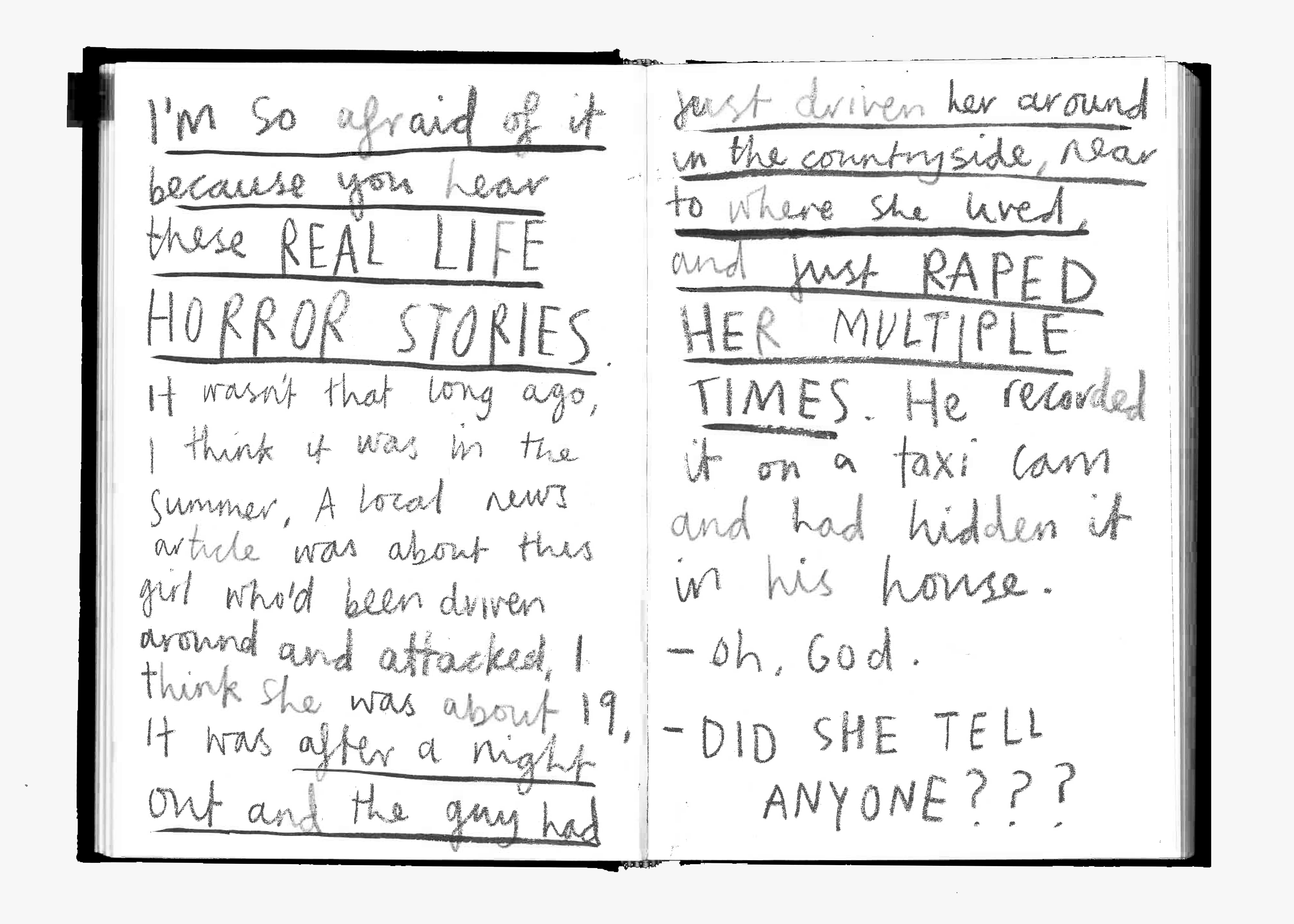 © Lily Jones 2020